Friday, January 27th, 2017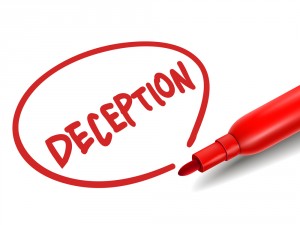 The press may have taken a sudden interest in "fake news" organizations—which per Wikipedia "deliberately publish hoaxes, propaganda, and disinformation to drive web traffic inflamed by social media"—but Greenpeace, early pioneers in the genre, have been at that game for years.
Their rehashed attack on Walmart  is just the latest example. Greenpeace's Canadian franchise recently created a Twitter account handled "Walmart Great Values" (@WMGreatValueS), which brazenly copies trademarked content from the chain's actual grocery brand, Great Value, with only minor distinctions that could easily escape casual observers. Moreover, the account page contains no indication that it is a parody, spoof, or commentary account, as the Twitter terms of service clearly require.
The account even links to a fake website, GreatValues.info, that immediately redirects to a landing page on Greenpeace Canada's site—where hoodwinked readers are just a click away from Greenpeace's latest fundraising pitch.
Another funny thing: For an account that's a couple of months old, it sure has a lot of followers.  Over 13,000, to be exact. And these are not exactly Greenpeace diehards, but a seemingly random assortment without any unifying traits or characteristics. In fact, the fake Walmart account is followed by fewer than a dozen Greenpeace or Greenpeace Canada followers. Let's say that again: fewer than a dozen users follow both the Fake Walmart and Greenpeace accounts. It sure looks like Greenpeace purchased these followers, one of the hallmarks of  these fake accounts.
Despite the fake news disseminated by Greenpeace, posing as Walmart, the reality is that tuna is caught sustainably all over the world, everyday and the severely restrictive methods Greenpeace favors would actually greatly increase the carbon footprint of the industry. No amount of fake news can change that.
While Greenpeace surely justifies to donors its pioneering use of fake news to raise funds, let's keep in mind who their brethren in the faux headlines business are; race baiters, hoaxers and political extremists. Wonder if Greenpeace will highlighted their new found friends in its annual report this year?
As Greenpeace gears up for another rank'n'spank  effort where it passes judgment on which canned tuna brands are supposedly the most and least sustainable (with no independent scientific input) watch out for another round of fake news from Greenpeace.

Posted by TFT-Staff